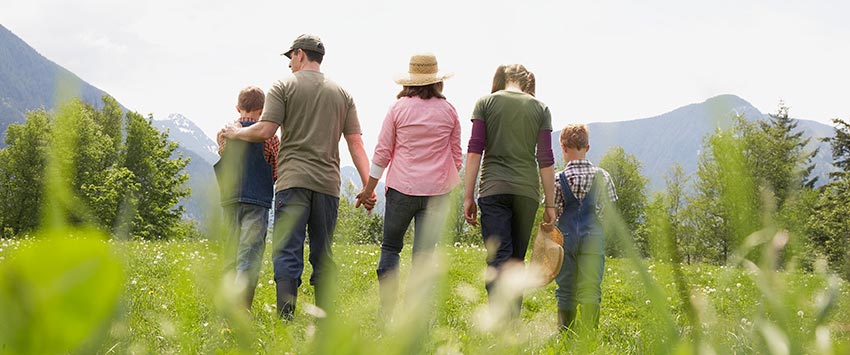 The United States Department of Agriculture (USDA) offers mortgages in approved rural areas. The purpose for offering these loans is to stabilize the rural housing market by encouraging home ownership for those who prefer to reside in non-urban areas. Low rate fixed, 30-year loans are the norm for USDA mortgages, and Peoples Bank Mortgage is proud to offer them.
USDA Loan Criteria and Benefits
The USDA guarantees these mortgages and insures the lender against the default of the borrower. This guarantee comes with certain loan guidelines that must be met before a borrower can get a USDA mortgage. These guidelines are highly beneficial for the rural borrower who qualifies.
100% financing is available. The savings from not having to pay a substantial down payment can be the difference between buying a house or not.
Flexible credit guidelines. This allows borrowers to prove credit worthiness in non-traditional ways.
No maximum purchase price. With a USDA mortgage, the borrower's ability to pay and stability of income are the deciding factors in qualifying.
USDA home loans cover a variety of properties. The USDA home loans provided by Peoples Bank may cover existing single-family residences, new-construction, new manufactured homes, approved condominiums, and planned unit developments (PUD's).
Use gift funds for closing. The borrower may use gift funds toward closing costs and seller concessions.
Refinancing is easy. Excellent streamlined refinance option for those who currently hold a USDA loan.
These are loans unique to rural areas and a wonderful opportunity for those borrowers who live outside of urban centers. Use our USDA Property Eligibility Tool to see what areas qualify — you might be surprised!
Want to learn more about USDA loans? Contact us or give us a call today at (843) 606-6058 or toll-free at (855) 406-0197 for more details and a free consultation!