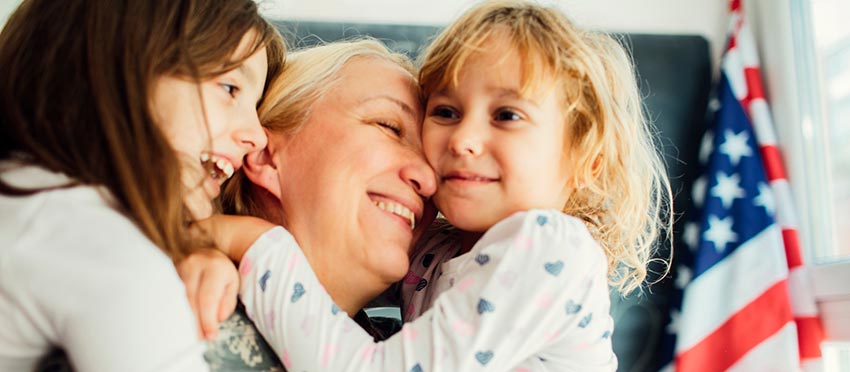 Veterans Administration (VA) mortgages are real estate loans that are extended to qualifying United States servicemen, servicewomen and their spouses. These loans are guaranteed through qualified lending institutions by the United States Department of Veterans Affairs. Peoples Bank Mortgage is proud to be a specialist in the area of VA mortgages and we are honored every time we help one of our nations heroes purchase the home of their dreams.
VA Loan Criteria and Benefits
Since the passing of the Veterans Housing Act of 1970, VA home loans have helped our nation's heroes and their families in several crucial ways:
No need to worry about large down payments. Veterans and their families may borrow up to 100% of a home's value. This erases the stress of paying a large down payment to acquire a mortgage.
Private mortgage insurance isn't required. VA mortgages do not require private mortgage insurance (PMI). For conventional loans, PMI is an extra monthly cost for homeowners who have loans that exceed 80% of a home's value. By eliminating the PMI fee, the veteran lowers his or her monthly costs.
Higher loan amounts are possible. Veterans Administration mortgages have a more favorable debt to income requirement than other loan types. This allows a veteran to possibly afford a higher loan amount than if he or she acquires a conventional home loan.
Simplified closing costs. VA home loans allow the sellers to pay much of the transaction's closing costs (up to certain limits). The veteran benefits in terms of the money he or she needs to bring to the closing.
Flexible Terms. VA loans have excellent rates and flexible terms.
Refinancing with a VA loan. VA also offer an excellent refinance option for those who already have a VA loan called the VA IRRRL.
Giving Back
Providing VA loans is not the only way we help our service men and women secure their financial future. Peoples Bank Mortgage is also a proud supporter of the Wounded Warrior Project and we donate for every VA loan that we make.
Please contact us or give us a call today at (843) 606-6058 or toll-free at (855) 406-0197 to speak with one of our VA home loan specialists or to learn more about our involvement in this important charity.